We've all heard of a certain bat company from Louisville, Kentucky that has been around since the days of Babe Ruth. There's another bat company, however, from a different Louisville (Ohio) that fewer people know about – that is beginning to make a splash among today's major leaguers.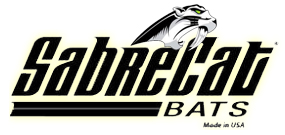 Started in his garage by former college player Rob Roberts in 2009, SabreCat bats has grown into an MLB-approved bat maker that supplies lumber to the likes of Scooter Gennett, Chris Carter and more.
Read the full story here.