Reviewing a wood bat is quite different that reviewing an alloy or composite, as quality of raw materials and craftsmanship replace cutting edge technology and pushing the limits of association standards. There are a decent number of smaller/newer bat companies out there that have gotten quite a bit of press recently due to hitters being brave enough to stray from the older/established brands in the search of high quality lumber (especially maple and birch), and we got a chance to check out the newest Pro Maple bat from Viper … here's what we found.

First Impressions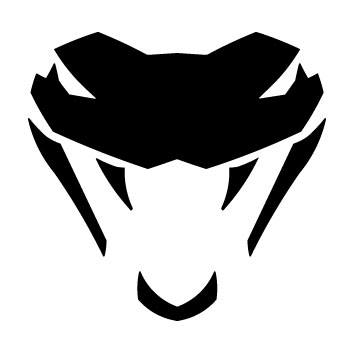 Beautiful bat. Nothing worse than pulling a bat out of the box only to see burrs and imperfections in the wood and a less than high end finish, but this was certainly NOT the case with this bat. The wood was finished perfectly with zero imperfections, and the two-tone charcoal handle cherry barrel finish was flawless with zero runs and perfectly even coverage. The grain of the wood was straight, and could be seen through the finish in both the handle and barrel. Finish on the bat made swinging without batting gloves absolutely comfortable, and the bat did not have an overly slick feel. Also, the viper head logo sitting next to a maple leaf looks pretty badass as far as logos go.
Material/Design
Maple/cupped/MT27 turning model (based off the Old Hickory Mike Trout model).
Length/Weight
Length tested was a 31", and it weighed in at 28.3 oz. A good quality wood bat should weigh in between a -2 and a -3, and this was right in the middle. Too heavy and a wood bat is just going to swing too heavy and be hard to get around, and too light usually means less dense wood that will be more likely to break.
Swing Weight
Anyone experienced swinging maple can tell you that a maple bat with a healthy barrel (I13, 318, 243 type turning models) can lead to a bat that's too heavy and too EL to get around easily, but this is certainly NOT the case with this bat. Swing weight with this bat is not much different than what I'd expect from a 271, and the balance was fantastic for a maple bat with this size barrel.
Handle
Extremely comfortable in terms of diameter and knob, I took A LOT of cuts with this bat with no batting gloves with zero issues (I'm sure the high quality craftsmanship and finish on the bat, helped with this as well). I usually wrap my pinky, and the knob on this model lent itself perfectly to doing just that.
Performance
We put a good number of hits on this bat in the cage, and the performance was what you'd expect from a high quality maple bat. It had that telltale hardness and 'crack' (which is usually why hitters choose maple over ash), and a very nice feel on balls squared up off the barrel. Since wood bats are really a completely different animal as compared to their composite and alloy counterparts (especially as far as weighting/weight distribution and feel go), you really need to feel comfortable and confident with the piece of lumber you bring to the plate, and this Viper bat definitely gave me that feeling.
Durability
Again, a very different issue with wood than with composite/alloy bats. Nothing more on ours than some ball marks, the wood and finish on our Viper bat seems to accentuate the natural hardness of the maple and it feels like (hopefully) it will last us for some time.
Overall
From the unboxing through hitting, this bat was a big hit with everyone who got to check it out and swing it. The finish is beautiful, the swing weight is quite balanced for the amount of barrel you get with this turning model, and the performance is right up there with the big boys. What I'd like to add is that since you can order this bat in a 31" length and the actual weight was close to a -3 and the swing weight was so balanced, this bat would also be a great choice for a HS/college hitter looking for a high quality wood bat to go along with his BBCOR. I really do appreciate craftsmanship and when a company pays attention to the details when they turn out a high end wood bat, and this Viper bat did NOT disappoint.
See all our bat reviews.