Zero K Bats Overview
Zero K is a Quebec-based manufacturer of hard maple and yellow birch bats. The company's goal is to offer customers the best price for professional quality baseball bats. To do this, they make bats only during limited production periods and maintain read-to-ship stock during other times of the year.
The company uses only premium quality Canadian wood billets, selected for straightness and linearity of grains to maximize hardness and strength of the bat. Zero K bats are protected with an industrial finish that contains a high coefficient of friction to provide maximum grip on the handle. At impact, the finish increases the backspin of the ball which allows the ball to travel straighter with less air resistance, resulting in more distance.
Zero K Bats Directory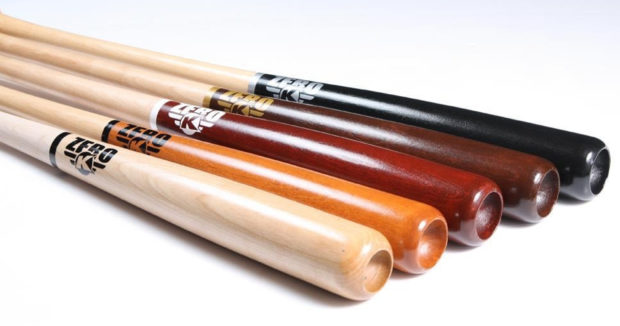 Pro K271 – $75.00
Pro K 141 – $75.00
Pro K110 – $75.00
Pro K256 – $75.00
Composite Maple – $110.00
Training Bat – $70.00
Want to know what other people think about Zero K bats? Discuss on our forum!
Zero K Bats Return Information
The company does not offer a replacement warranty on wood bats. However, if the bat breaks within four months from the date of delivery, they will discount $10 off your next Zero K bat.
Want updates on Zero K bats and more? Sign up for our email list so you won't miss a thing!