Overview
Southbat employs Guayaibi wood, a little-known species from the Argentinean sub-tropical rainforests that boasts properties ideal for crafting high-performance bats. Guayaibi (pronounced Guah-yah-bee) wood has been proven to be harder than maple yet more flexible than ash, outperforming the top two traditional material choices for bats. In addition, Guayaibi is environmentally sustainable, and Southbat utilizes "selective logging" to minimize the effects of deforestation and promote further growth. Details of this practice may be read on the Southbat website.
Bat customization is not an option, but four traditionally popular turning models are stocked by Southbat in various colorways. In addition, a fungo and youth bats (both big barrel and 2 ¼-inch barrel) are offered, which feature weight drops similar to metal and composite bats – making for an easier transition for youth players.
Southbat Bat Directory: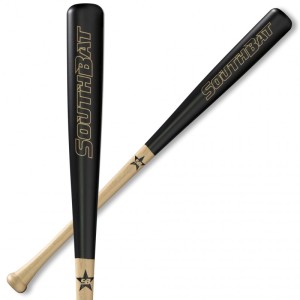 SB110, $119
SB141, $119
SB271, $119
SB233, $119
SBFN – Fungo, $89
SB-BB – youth big barrel, $90
SB-LL – Little League (2 ¼"), $79
SB233 – Youth Pro, $119
SB271 – Youth Pro, $119
Want to know what other people think about Southbat bats? Discuss on our forum!
Southbat Return Policy
Southbat provides a 30-day warranty which begins upon registering your new bat on their website here.
Want updates on Southbat bats and more? Sign up for our email list so you won't miss a thing!