Prairie Sticks Bat Company Overview
The mission of Canadian manufacturer Prairie Sticks is to provide all players with the best wood baseball bats along with a great customer service experience. Prairie Sticks makes every bat from the highest quality Maple, Ash and Birch available. Straight-grained wood is sought during the sorting process, and machined on precision lathes to a target of +/-0.5 ounces of its specified weight. Every bat is produced to professional pro stock quality standards.
Prairie Sticks offers a wide range of professional bat profiles, plus youth/teen, fungo and trophy bats.
Prairie Sticks Bat Directory
Pro Series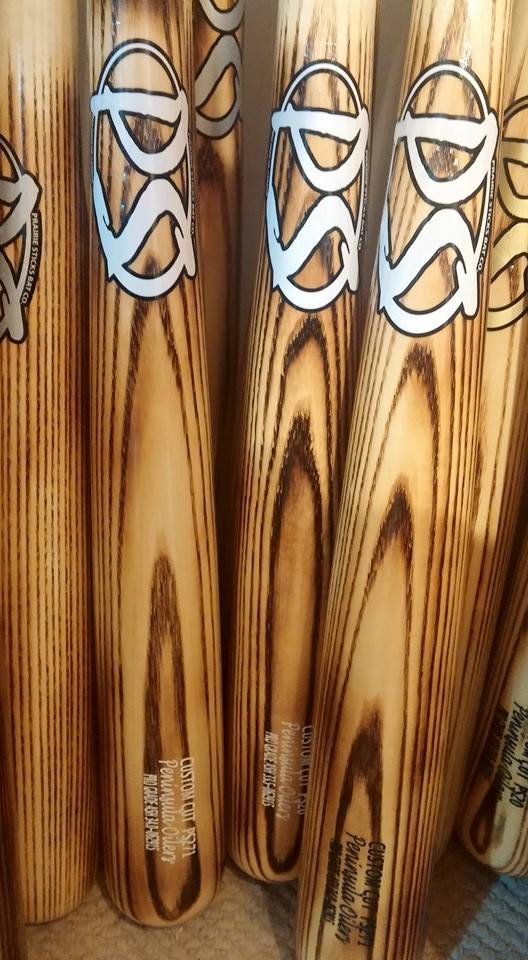 PS217 – $99.99
PS172 – $99.99
PS217S – $99.99
PS20 – $99.99
PS113 – $99.99
PS342 – $107.99
PS542 – $99.99
PS27 – $99.99
PS366 – $99.99
PS23 – $99.99
PS411 – $99.99
PS951 – $99.99
PS116 – $107.99
PS40 – $107.99
PS533 – $107.99
PS318 – $99.99
Youth
Fungo
PS200 – $69.99
PS324 – $69.99
Want to know what other people think about Prairie Sticks bats? Discuss on our forum!
Prairie Sticks Return Information
Prairie Sticks does not guarantee any of their bats against breakage or other damage. Bats are only returnable if not created to customer specifications.
Want updates on Prairie Sticks bats and more? Sign up for our email list so you won't miss a thing!