Marucci Overview
Marucci Sports started out making wooden bats out of a garage in 2002.  Founded and co-owned by Jack Marucci, athletic training director at Louisiana State University, and two former major league baseball players, Kurt Ainsworth and Joe Lawrence, Marucci Sports only makes baseball bats, and they do it pretty dang well. They focus on custom wood bats for pros, and aim to provide that same quality to amateurs. Their own experiences in professional sports gives the founders a unique perspective on how to manufacture their Marucci bats.  Their company provides bats for around 1/3 of the players that make up the Major Leagues.  They also have a line of alloy and composite bats created to match the quality of the wooden bats they started with. Their bat prices range from $129.99 to $299.99.
Marucci Bats Directory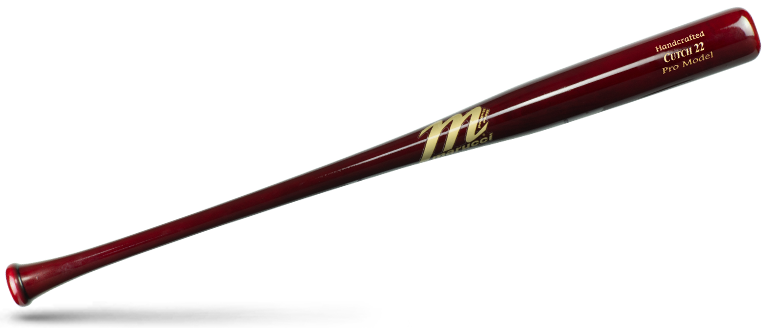 2015 Marucci Wood Bats
Rizz44, $129.99
JoeyBats19, $129.99
Papi34, $129.99
AP5, $129.99
Club Marucci Pro Model Wooden Bat, $129.99
CU26, $129.99
JB19, $129.99
Cutch22, $129.99
CB15, $129.99
YG9 Wood Softball Bat, $139.99
2015 Marucci Metal Bats
Cat6, $179.99 – 249.99
Hex Alloy, $129.99 – 199.99
Hex Composite, $249.99 – 299.99
Elite Limited, $249.99
Black Ops, $299.99
Pure Fastpitch Bat, $299.99
Want to know what other people think about Marucci bats?  Discuss on our forum!
Marucci Bats Return Policy
Marucci bats can be returned within 30 days of purchase date.  Shipping and handling costs will not be refunded to buyer and a $9.99 restocking fee might be charged.  Bat must be unused and in original packaging.  Proof of purchase required.
For the full return policy, check out the Marucci Bats Return Policy Page.
Want updates on Marucci bats and more? Sign up for our email list so you won't miss a thing!