Hendrix Bats Overview
Hendrix Bats is dedicated to providing customers with the highest quality wood bat in the game of baseball. Every bat is handcrafted in the truest sense. From the selection of the wood, to the hand turning of the bat on the lathe, Hendrix Bats are carefully crafted for the highest level of performance. Hendrix Bats uses only Grade-A hand split Maple and Ash and offers four adult bat profiles plus one youth and one fungo model.
Hendrix Bats Directory
JA4 – $95
JT9 – $95
DP1 – $95
KL7 – $95
Youth – $75
Fungo – $79
Want to know what other people think about Hendrix bats? Discuss on our forum!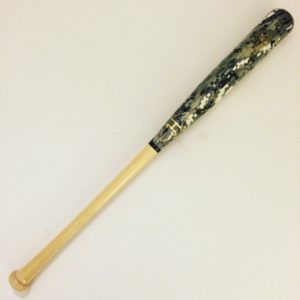 Hendrix Bats Return Policy
Call (559) 367-3288 to inquire.
Want updates on Hendrix bats and more? Sign up for our email list so you won't miss a thing!