Easton Overview
Easton Baseball Bats continue to build off the established legacy of the Easton Sports name.  Founded by Doug Easton in 1922, the company originally manufactured bow and arrows and experimented with adding aluminum to traditional sports equipment.  They began getting more into team sports and began manufacturing baseball bats in 1969.  Easton expanded their interest into making wooden bats in 1999 and acquired Stix Baseball, Inc., a manufacturer of wooden bats, as a result.
As part of the Easton-Bell Sports company — along with Riddell, Bell, C-Preme, Blackburn and Giro — Easton Bats has developed several technologies, including CNT ("Carbon Nanotube Technology") and MX technology ("Integrated Matrix Technology").

More than 100 professional players use Easton baseball bats.  Their bat prices range from $39.99 to $499.99.

Easton Bat Directory: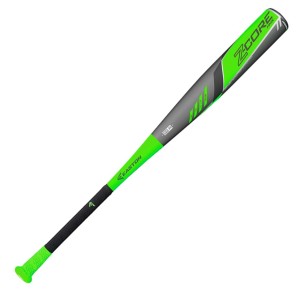 2016 Easton Metal Bats
Mako, $159.95 – 449.95
Mako Torq, $329.95 – 499.95
Mako XL, $279.95 – 449.95
Mako Torq XL, $499.95
S2, $ 199.95 – 259.95
S3, $99.95 – 199.95
XL3, $159.99 – 199.95
Z-Core, $199.95
Z-Core Hybrid, $299.95
Z-Core Hybrid Torq, $349.95
Z-Core Hybrid XL, $299.95
Z-Core Torq, $259.95
Z-Core XL, $199.95
2016 Easton Wood Bats
Mako Comp, $119.99
S1 Maple Youth, $39.99
S1 Maple, $109.99
XL1 Maple, $109.99
S4 Maple, $109.99
Bamboo/Maple Hybrid 110, $89.99
North American Maple 110, $69.99
North American Maple 271, $69.99
North American Maple 110 UNF/BK, $59.99
Maple Fungo MLF6, $49.99
Maple Fungo MLF5, $49.99
S1 Hybrid, $99.99
S2 Birch, $79.99
Pro Grade Ash 243, $49.99
S3 Ash, $49.99
XL3 Ash, $49.99
S500 2 5/8″, $99.99
For last year's and previous years' models, check out our Easton bats archive.
Want to know what other people think about Easton bats?  Discuss on our forum!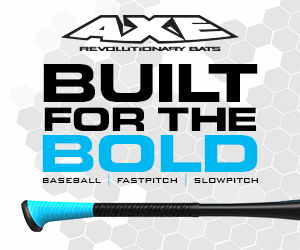 Easton Bats Return Policy
Easton bats can be replaced or repaired under warranty after filling out a form on their website and sending the bat back to the manufacturer.
For the full return policy, check out the Easton Bats Return Policy Page.
Want updates on Easton bats and more?  Sign up for our email list so you won't miss a thing!