DeMarini Overview
DeMarini baseball bats show the natural evolution of the kind of innovative technology that have driven the success of the DeMarini brand of bats. DeMarini introduced Silver Trace technology in 2010, claiming that adding this special bonding agent to the composite material maximizes power transfer to the barrel.
The half composite, half aluminum construction of bats like the DeMarini Voodoo Black adult baseball bat feature twice the amount of Silver Trace, which boosts power even more, according to DeMarini. In addition to increased Silver Trace, the Voodoo Black and other bats in the line feature SC4 Alloy and are made with an exclusive extrusion process that increases performance with varied wall thickness, according to the manufacturer.
The brainchild of Ray DeMarini, DeMarini bats have made a huge impact in the baseball bat market since the company was started in 1990. With the launch of the "Doublewall" bat (the world's first multi-wall bat), DeMarini quickly built a loyal following. 

Today, DeMarini baseball bats are recognized as some of the top bats on the market. The company was acquired by Wilson in 2000, a testament to the growing success and popularity of DeMarini bats. 

In the years since the acquisition, DeMarini has continued to develop innovative, high performance bats.
DeMarini Bat Directory: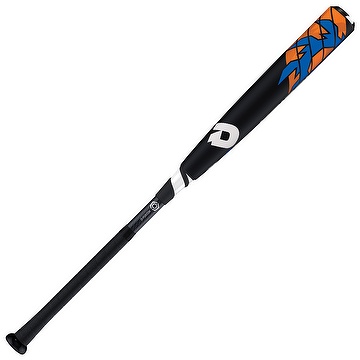 2016 DeMarini Metal Bats
CF8, $249.95 – 349.95
CF8 BBCOR, $449.95
CF8 Tee Ball, $29.99
Voodoo Raw, $99.95 – 249.95
Voodoo Raw BBCOR, $299.95
Voodoo Tee Ball, $29.99
NVS Vexxum, $149.95 – 179.95
NVS Vexxum BBCOR, $199.95
Insane, $99.95 – 149.95
Insane BBCOR, $199.95
Uprising, $59.95 – 89.95
DeMarini Bats Return Policy
DeMarini offers a one year limited warranty from date of purchase covering severe denting or cracking and end plug or knob repair/replacement if found to be defective.

For the full return policy, check out the DeMarini Bats Return Policy Page.
Want updates on DeMarini bats and more? Sign up for our email list so you won't miss a thing!