Anderson Bat Overview
Anderson Bat Company, located in Orange County California, is one of the last remaining bat makers that manufactures all of their bats in the United States. The Company was founded in 1991 by Steven Anderson (a former Louisville Slugger bat designer) and sold its first bat in 1999.
Among Anderson's adult baseball bats, the NanoTek line of bats is touted as the all-metal alternative to composite bats. By virtue of Anderson's Launch Pad technology, the NanoTek bats offer top performance right out of the wrapper, according to the manufacturer.

Like other bat makers, Anderson claims their bats have the largest sweet spot, but this claim is backed up by the science behind the Launch Pad technology.  Blending complex nano-metallic and aluminum alloys enables Anderson to make a single metal wall bat with incredible pop and distance, according to the company. Anderson's K series of bats use a new alloy that allow for more power in a lighter, more responsive bat.
Anderson Bat Directory: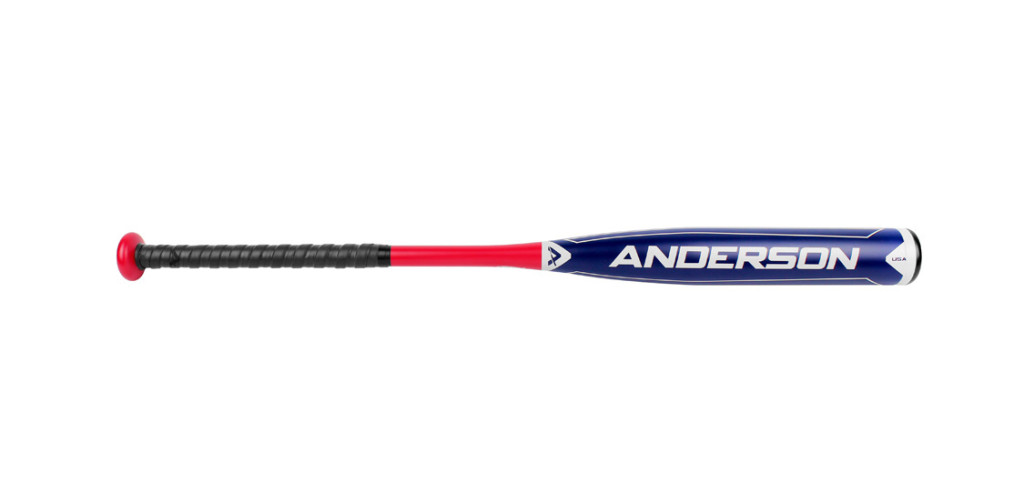 2016 Anderson Alloy Bats
High School and College Anderson Bats
Flex -3 BBCOR (31″ – 33″), $199.00
Senior League & Big Barrel Anderson Bats
Centerfire -5 (31″ – 32″), $249.99 (Read our review)
Flex -10 2 3/4″ Barrel (28″ – 31″), $179.00
Flex -10 2 5/8″ Barrel (28″ – 32″), $179.00
Youth Anderson Bats
Techzilla 2.0 -9 (28″ – 32″), $239.00
Centerfire -11 (27″ – 31″), $179.99
Want to know what other people think about Anderson bats? Discuss on our forum!
Anderson Bats Return Policy
Anderson offers a limited one year warranty on their bats.

For the full return policy, check out the Anderson Bats Return Policy Page.
Want updates on Anderson bats and more? Sign up for our email list so you won't miss a thing!